As we are at the end of the year, I'm sure most of you will be looking forward to grab some really cool gadgets, albeit with a tight budget. So I've curated a list of the best 10 gadgets that you can get for about 5000 bucks! There is a huge variety of tech that you can get under this price range, I've selected what I think are the best. Comment down below if you know cool stuff that could've made it to the list.
(1)Amazon Kindle (Rs. 4,999)
For all of those who love reading, you can never go wrong with the Amazon Kindle that came out in 2014. Although the battery lasts a little shorter than the Paperwhite or the Voyage, it sports 4 gigabytes of space and also the processor has become a little zippier too. It connects to Wi-Fi and gives you access to the Amazon's e-book ecosystem. It's a strong package, and highly recommended if you're on a tight budget but want that e-book reader.
You can grab one here.
(2) Chromecast (Rs. 2,399)

All of us already know about this pen-drive sized multimedia streaming device. It is dirt cheap and streams
almost all multimedia to your TV. It is as small as a pen-drive, and you can carry it around in your pocket and also extremely easy to set up.  And yes, we're expecting the 2015 Chromecast 2, to release in India soon. The Chromecast 2 will come with minor changes, and will have lesser lag than the previous generation. It will be priced around the same, but looks much better than its predecessor. You can grab the 1st generation Chromecast on Flipkart right away. But Chromecast 2 is definitely worth the wait, if you are particular about how it looks. Essentially, there is only a minor difference.
Chromecast (1st Gen): Buy it here
(3) Audio Technica ATH-S500 NV (Rs. 4,199)
 
The ATH-S500 is an affordable introduction from Audio Technica. The entire body is made of plastic, and there is no foam on the headrest. It is not the prettiest of the headphones you can get for that price, but it gives you the best in class sound quality. It does block external noise to a decent extent, and is also very loud. The bass is punchy, yet the soft notes are crystal clear. If you love bass, and are not up for sacrificing clarity, the ATH-S500 are for you!
You can get them on Flipkart here.
(4) Audio Technica ATH-CKX9 BK (Rs. 4,200)
For those of you who prefer earphones over headphones, Audio Technica has got you covered for that too.
They're very large and not pretty either.
However, the CKX9 give you some excellent sound quality. The rubber ear grips sit in your ear very comfortably, and don't fall out very easily. This makes them perfect for running. They offer really good bass. The CKX9 definitely steals the limelight amongst the mid-range earphones.
Get it here
(5) JBL Clip (Rs. 2,899)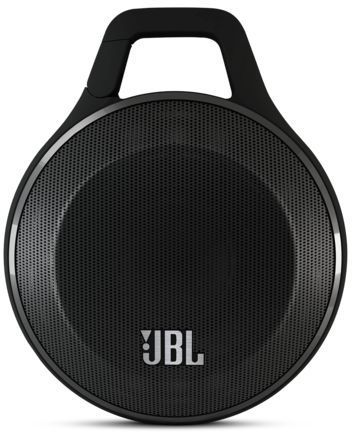 Looking for a portable speaker? Get the JBL Clip. It is cheap, pocket sized, and also wearable.  Although it isn't the best at handling bass, but you can expect some decent sound quality for the price you pay.
Buy it on e-bay, here.
(6) GOQii Fitness Band (Rs. 3,999)

Yes, there are thousands of people who are already using Fit-Bits and Nike Fuels. But nothing gets so much more up close and personal. The GOQii comes with a paid plan, for your personal trainer who will help you make incremental changes towards a healthier lifestyle, apart from the count of calories being burned.
(7) OnePlus Power Bank (Rs. 1,399)


Power banks and emergency chargers are becoming an important companion device for phones (and Tablets). OnePlus offers an excellent quality power bank, with a sufficient capacity. It is currently unavailable online, but get it as soon as it is. It is better than the other 3rd party makers.
Buy it on Amazon, here.

(8) WD My Passport Ultra 1TB (Rs. 4,775)


The new and compact My Passport Ultra-portable delivers fast performance and comes in multiple colors. The drive works right out of the box, features hardware encryption and includes helpful backup software.
(9) iPod Shuffle (Rs. 4,200)


Yes, the affordable apple music device for all you running folks! It is comfortable way to take your favorite songs on the go, but sometimes it's too small for its own good.
Buy it here on Amazon.
(10) Fujifilm Instaxx Mini 8 (Rs. 5,000)

While we live in a world where the likes in Instagram reign supreme, this Fujifilm is a much more fun way to get that retro Polaroid. The films are little bit on the expensive side, but get one of this camera and you'll know it is worth every rupee you shed on it.
Get it here on Flipkart.